Instead of approaching the site like most of the competition as a retail space, Remington's product line became the hero. Pivoting to a brochure site, Remington could position itself in the space of having quality tools for the everymans' yard and budget.
ROLE / ART DIRECTION + DESIGN  |  CREATED AT / NOMADIC
Not everyone dreams of waking up and doing yard work, but knowing you are about to purchase a sweet looking chainsaw sure makes up for it. Moving away from the commonly used utilitarian approach of tool photography, we focused on making the products wanted. The long scrolling landing page with each category sectioned off allowed for the hero product shots to be front and center.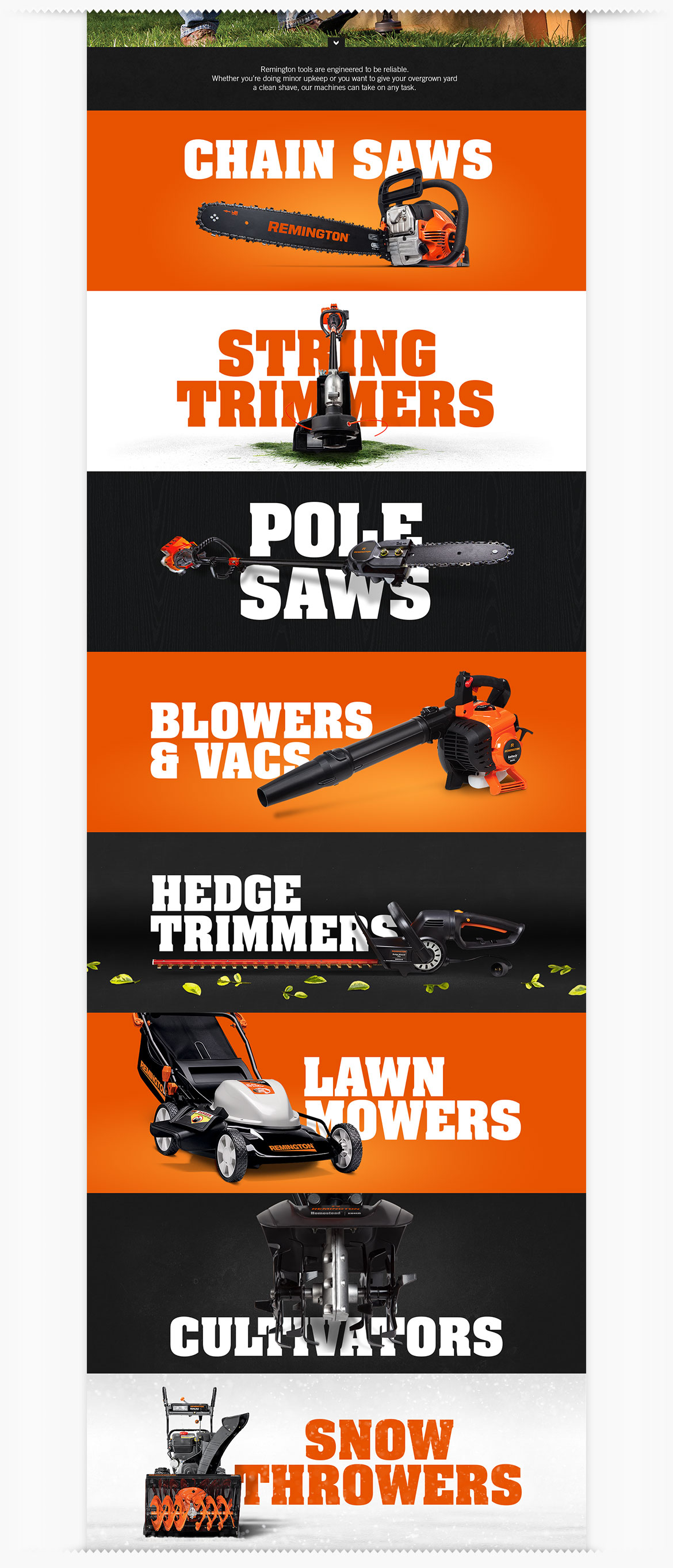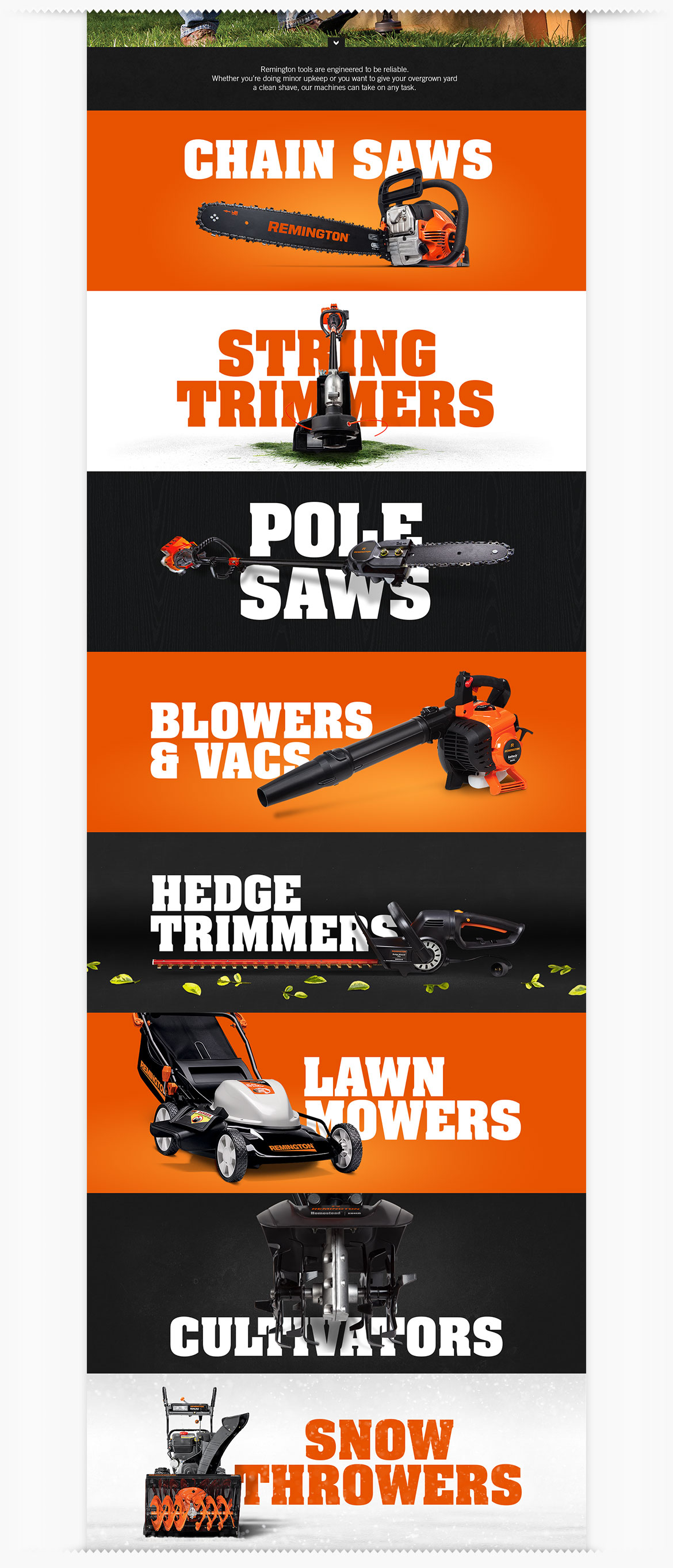 FINE TUNING PRODUCT SHOTS
Behind the scenes of the product shoot.
Each category page featured a flagship product within the brand. Below is the String Trimmers product page showcasing features, videos, attachment and the full line of trimmers.